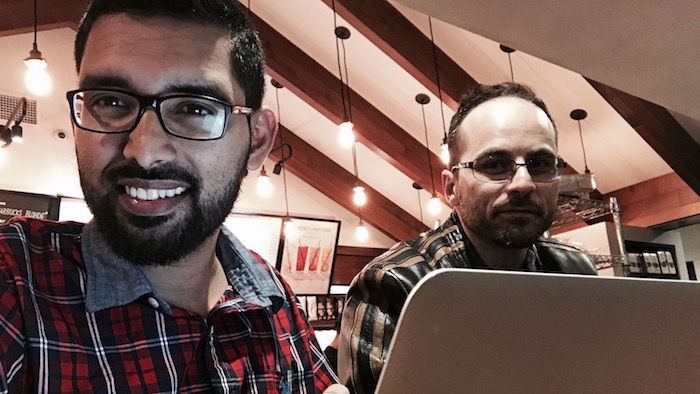 Back to my @starbucks headquarters preparing for Sunday with my son Pastor Carlo for company!
It's been quite a while i've hit this place, that explains why there has been no new blog posts on SM.com
Hey by the way did I tell you my store is live? Check it out at www.shyjumathew.com/store
It's been quite a rough season, with so much happening in short span of time. When momentum builds, work never gets easy. I'm learning the hard way that the larger the church gets, the larger the problems too. But thankfully we have a bigger God.
I am grateful to God for all the things He has taught me in this season. Thankful for His grace, mercy and favour on my life.  I'm mostly writing now to get my writing back on track. Oh did I mention I lost my vlogging cam at the airport immigration. I was having a morning sleepy head moment, when I walked away from it leaving it on the immigration desk!! :O 🙂 Haven't got it back yet. Until then enjoy my vlog from my short adventure to L.A
#ramblingsEnd #backToMySermonPrep #Its11:51pmNowSighGotToGoHomeAndIronClothesForTomorrowLol